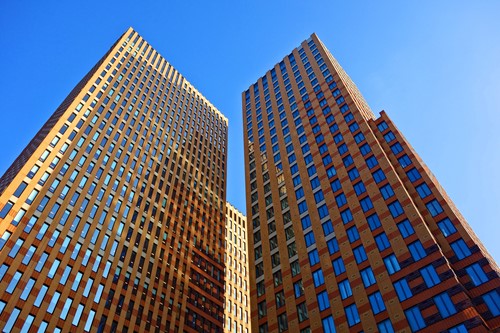 Investing in commercial real estate can be an excellent source of passive income. It can also be one of the easier ways to get started in real estate investment because there are so many options. However, with the many types of commercial real estate investments, it's hard to determine what will be the most profitable. Some sources will recommend one type while others recommend another and it's difficult to choose which direction to focus your money and attention. Luckily, there are some specific characteristics you can look for in your research to help you decide. Here we will go over some things that make a commercial investment a potential good investment.
Lots of Tenants
A simple definition for commercial real estate is any property with multiple units. A common example for residential real estate would be an apartment or other multi-family residence. For commercial real estate, think RV parks, office buildings and storage facilities. While properties of any size and number of units qualify as commercial real estate, the largest are usually the most profitable. However, there's no profit to be had from a large empty building. The property needs to have a high number of tenants in order to generate consistent passive income. Therefore, a large number of occupied units is going to be a good sign for potential investment opportunity.
High Retention
Apartment complexes or office buildings in highly competitive areas will typically have a very high demand combined with a high tenant number. High demand means that when one tenant moves out another will replace them quickly. However, another important aspect of this type of property is retention. Some types of commercial real estate properties are more "sticky" than others and experience far less tenant turnover. A great example of this type of property is personal storage facilities. Tenants in these properties are more likely to renew their lease than move out. This can mean a steadier investment income and lower risk.
High Growth Areas
High demand can also be profitable on a larger scale when looking at the location of a property. Areas experiencing fast growth in a dense population are excellent commercial real estate opportunities. "Growth" in this case can mean the number of tenants and the likelihood of lease renewals. One advantage of this type of investment is that if you act quickly, you might have a chance to invest before the area becomes most profitable. New housing developments surrounding cities or other high-commerce areas can easily fall into this category, as well as any new retail spaces nearby. While it's impossible to predict the success and growth of an area with perfect accuracy, be able to identify some good commercial real estate opportunities by looking for this trait in your research.
While these are suggestions of what to look for, there is no substitute for professional financial advice. It's also important to do your own research and weigh all the options before making investment decisions. As long as you look for properties with these traits, you will be headed in the right direction.